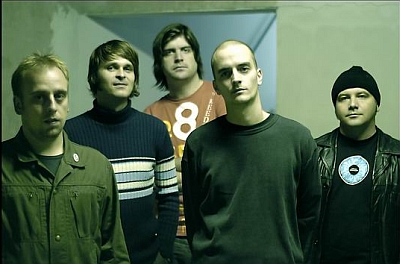 Na, hát az a minimum, hogy ezt most ide kirakom. Szóval én az alábbi 1997-es, még angol nyelvű dallal emelem meg a kalapom a Heaven Street Seven előtt, így utoljára. Egyrészt azért, mert ez az egyik kedvencem tőlük, másrészt meg a Greek Radióról eszembe jut '97 nyara, érettségi után, életem egyik legkirályabb utazása, a gimi által szervezett buszos körutazás Görögországba, 20 fantasztikusan szórakoztató, szikrázó napsütéssel és gurgulázó nevetéssel tarkított nap, Voloson keresztül Athénon, Hydra szigetén át, keresztülszelve a Tajgetosz-hegységet egészen Kalamata városáig, majd felfelé a Meteorákon át haza. Nagyjából abban a hangulatban, amit az idevágó szövegrészlet átad. Mondjuk emlékeim szerint mi nem hallgattuk a Görög Rádiót, de ez kábé mindegy is. 
"Riding on a moped on the shiny hillside
Let's take a look at the deep blue sea
This is the place and here is the aura
While we're listening to the magic Radio Greece"
Lenne még valami: külön nagy köszi a zenekar basszusgitárosának és zenei újságírójának, Németh Robinak, aki 8 évvel ezelőtt, a szokásos telefonos aktuális zenemegbeszélésünk közben bedobta azt az ötletet, hogy mi lenne, ha írnék egy cikket az éppen kedvenc zenekaromról úgy, hogy előtte még soha nem írtam semmit. Azóta eltelt 8 év, leütöttem nagyon sok karaktert (beleértve persze ezt a blogot is, a hivatalos helyeken megjelent cikkekkel együtt), és ha nem is közvetlenül, de ennek is köszönhetően megismertem egy rakás kedves embert. És talán ez a legjobb az egészben. 
A búcsúkoncertre viszont nem mentem el, ahogy a Kispáléra sem. Mert hát búcsúztasson szuper zenekarokat az, aki akar, de én kurvára nem fogok. 
(frissítés: ebben a pillanatban tudtam meg Robitól, hogy a kiemelt szövegrészt pont ő írta)