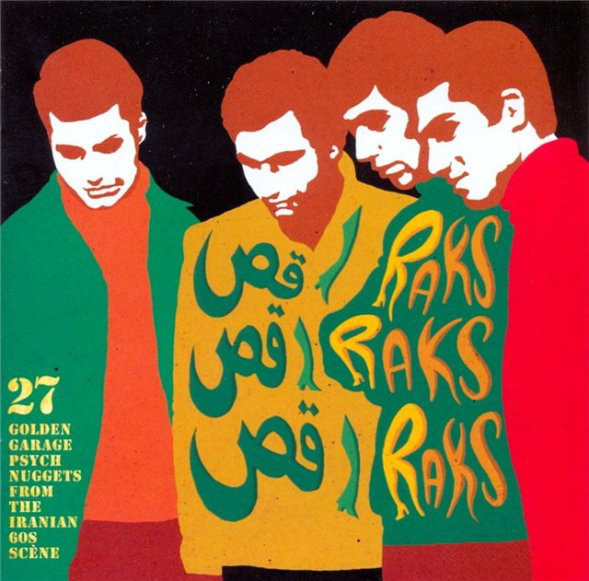 Irány Irán! - ezt a címet adtam ennek a hét évvel ezelőtti posztnak, amiben az iráni Take It Easy Hospital zenekar pesti koncertjét és a róluk készült dokumentumfilm Titanic filmfesztiválos bemutatóját ajánlottam. A film tetszett, az utána következő koncert sem volt rossz, mondjuk olyan sokra már nem emlékszem belőle, mert leginkább az maradt meg, hogy mennyire meglepődtünk és háborogtunk, amiért csak kábé 20 percig tartott az egész. A Gödörben viszont ott volt jópár Budapesten tanuló/élő, első ránézésre nagyon szimpi iráni fiatal, pont olyanok, mint akik egy évvel korábban, 2009-ben kivonultak Teherán utcáira tiltakozni az elcsalt választások és Ahmadinejad ellen, szóval elhatároztam, hogy ha úgy alakul, egyszer el fogok utazni Iránba. 
Lassan már egy hete csak a Raks Raks Raks című hatvanas évekbeli iráni válogatást hallgatom, és ahogy egyre többször és többször teszem be, egyre inkább azt gondolom, hogy a Világ Fontos Problémáinak megoldására a legjobb válasz az, ha nemes egyszerűséggel elkurjantjuk magunkat, hogy ATAL MATAL vagy MEEKSHI MANOO! Ez persze legfőképpen akkor jutott eszembe, amikor múlt héten idegőrlő várakozások közepette ültem az okmányirodában, hogy új útlevelet csináltassak. Amivel, ha minden a terv szerint alakul, jövőre elmegyek Iránba. 
Irán az 1979-es (iszlám) forradalom előtt nyugatbarát ország volt. Mohammad Reza Pahlavi, az utolsó perzsa király (vagy perzsa nyelven sah) úgy utazgatott az USA-ba, mintha hazajárna: Fehér Ház, Miami Beach, Disneyland, neki aztán egyre ment. Ha meg amerikai elnök érkezett Iránba, simán lepakoltak egy rakás perzsa szőnyeget az úttestre, ahogy tették például Eisenhower esetében. És még az első Holdra lépő űrhajós, Neil Armstrong sem mulasztotta el meglátogatni Rezáékat Teheránban, miután hazatért a szomszéd bolygóról. De ami a blog olvasói számára még érdekesebb, a Nyugati Popkultúra meghatározói arcai közül ketten is jártak Iránban: az egyik Paul McCartney, aki útban India felé ugrott be pár napra Teheránba a 60-as évek végén, hogy ott vízipipázzon, kajáljon és jammeljen az iráni tesókkal, a másik pedig Andy Warhol, akinek egyik festménye most a Teheráni Kortárs Művészeti Múzeum raktárában porosodik. Érdemes elolvasni ezt a beszámolót, amit egy Amerikába kivándorolt iráni írt, hogy milyen is volt a Beatlemánia a 60-as években Teheránban. 
Szinte napra pontosan egyidős vagyok az iráni forradalommal. Azzal a forradalommal, ami végül is azért tört ki, mert nagy nyugatbarátság ide vagy oda, Reza sah elég diktatórikusan irányította az országot, és amivel végül csöbörből vödörbe esett Irán, mert hiába szervezkedtek a modernizáció pártján álló köztársaságpártiak, Khomeini ajatollah szélsőséges vallási sleppje erősebb volt, és ők ragadták magukhoz a hatalmat. Az 1977 őszén kezdődött tüntetéssorozat eredménye lett aztán, hogy 1979. január 16-án Reza sah és családja elhagyta Iránt (közben január 25-én MEGSZÜLETTEM :DDD), február 1-én hazatért Franciaországból a száműzetésben élő Khomeini, 11-én pedig gyakorlatilag kihirdették az Iszlám Forradalom győzelmét. 
A forradalomról természetesen nincsenek élményeim, az 1980-ban kitört iraki-iráni háborúról annál inkább, mert gyerekkoromban rendszeresen szerepelt a híradásokban Chrudinák Alajos tudósításainak köszönhetően, úgyhogy már egészen korán megtanultam, hogy Irak és Irán az két külön ország, előbbi fővárosa Bagdad és arabok lakják, utóbbiban perzsák élnek Teherán központtal, aminek már a neve is nagyon tetszett. Az egész konfliktus akkor került a legközelebb hozzám, amikor kiderült, hogy édesapámnak munkaügyben ki kellett utaznia Irakba, Bagdadba valamikor a 80-as évek közepén. Gyanítom, hogy a harcok akkoriban leginkább a határon folyhattak, bár erre már nem egyáltalán nem emlékszem, de gondolom ezért is mehetett ki, mert biztosan nyugisabb volt éppen a helyzet. Az alábbi képeslapot onnan küldte, és a következő lényegretörő, egymondatos üzenet szerepel rajta: "A kép nagyon szép, de a város egyáltalán nem!" :DDD Pedig már korábban hozzáedződött a közel-keleti viszonyokhoz, hiszen Kairóban is töltött pár napot szintén munka miatt, de az ott tapasztalt RETEKHEZ képest is meglepte a koszos és büdös Bagdad, a kegyelemdöfést a piac vitte be, ahol a fellógatott húsok alig látszódtak ki a rajtuk hemzsegő legyektől. :DDD A képeslap mindenesetre tényleg szép.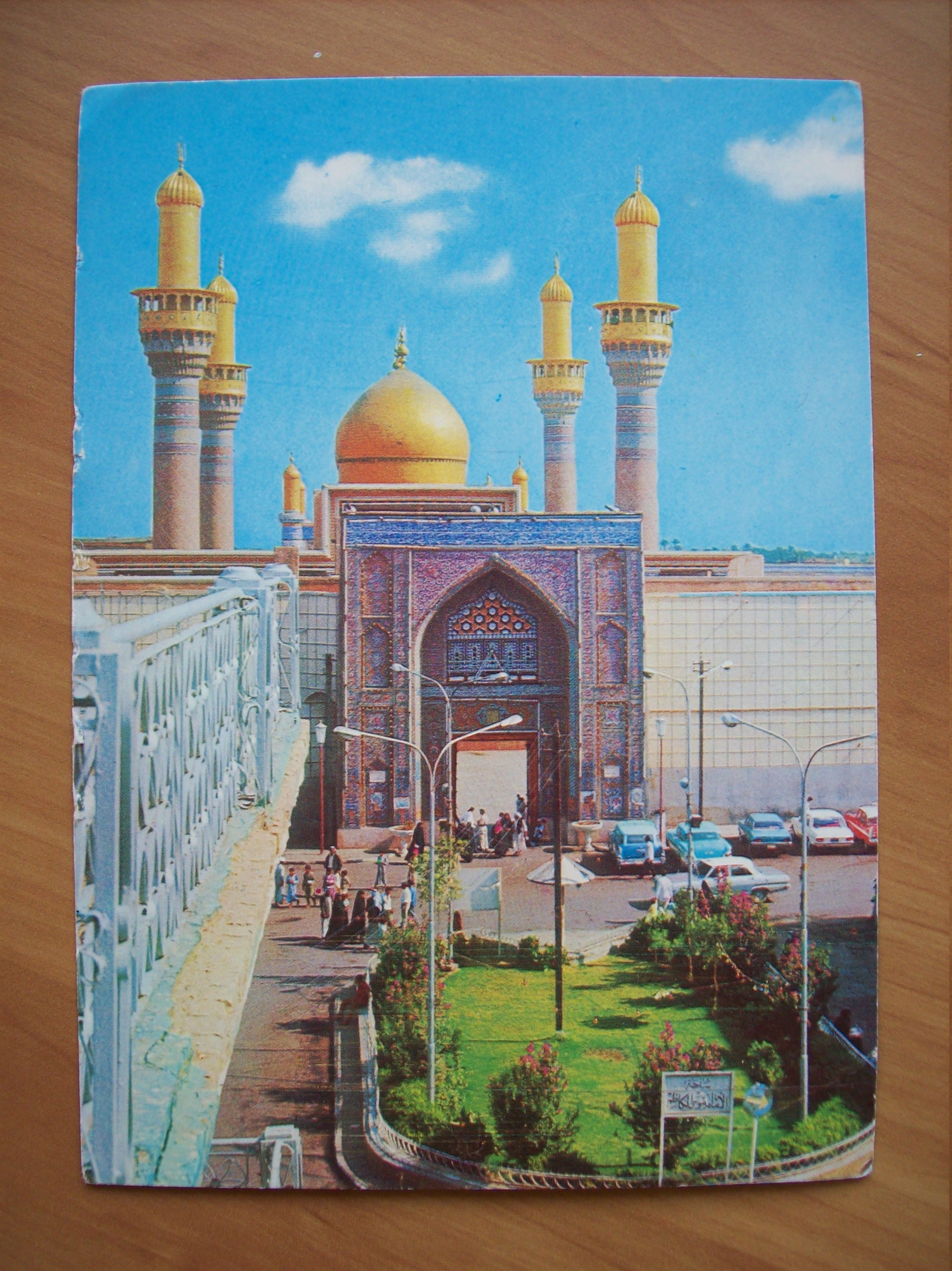 Szóval egy álló hete hallgatom ezt a szuper iráni válogatást a 60-as évekből, és igazából nem is csak azért tetszik, mert ennyire érdekel Irán, hanem mert tele van jobb-jobb dalokkal, sajátokkal és feldolgozásokkal vegyesen. És pont az a jó benne, hogy nem érzed azt, amire sokszor gondolsz olyan válogatások kapcsán, amik a Föld keleti feléről kerülnek elő, hogy "izé, ez tök érdekes meg aranyos, meg jé, ott is csináltak ilyen zenét, de hát ez nem olyan szuper, mint egy angol vagy amerikai", hanem ezen tényleg fasza számok jönnek egymás után: eszelős surf (surfből több is van különben), amiben úgy szól a basszus meg a gitár, mintha sivatagi homokba dugták volna a mikrofont a felvételnél (Littles - 4×8 Jadeed), remek perzsa psych-pop szabálytalanul kattogó ritmussal, gurgulázó orgonával, mágikusan monoton vokálokkal (The Flowers - Meekshi Manoo), király garázs rock, ami nálam felférne bármelyik Nuggets válogatásra (The Rebels - Indian Rebels), a válogatás címét adó kapkodós, "punkos" dal (Moha Jamin - Raks, Raks, Raks), kolompolós, krautrockos basszussal szétküldött szám (Kourosh - Akhm Nakon), kedves Beatles nyúlás (Ojoobe Ha - Beware), a The Moonkes I'm a Believer című slágerének másfél perces agyament feldolgozása (Zia - Man Kiam), vagy a fent emlegetett, sikoltozós Atal Matal. De tényleg bármelyik további számot ki lehetne emelni valamilyen apró hangszerelési ötlete (kedvencem a Saeed zenekar Mosh Va Karnah számában az 1:02-nél érkező, egyhangos Syd Barrett gitáreffekt) vagy csak a táncparkettre hívó, gyilkos ritmusa miatt (Penahi - Dance Music). REMÉLEM NEM RONTOTTAM EL EGYIK DAL VAGY ZENEKAR NEVÉNEK LEÍRÁSÁT SEM!!! LOOOL
Ajánlom mindenkinek nagy szeretettel (alább a teljes lemez), aki csak szimplán szereti a zenét, mindenféle előítélet nélkül. Addig én szép lassan folytatom a készülődést, hogy megnézzem a teheráni parkokban ugráló lányokat, a deszkázó srácokat, a világ második legnagyobb terét, a széltornyokat, a sivatagot, a Kaszpi-tengert, Persepolist, a teheráni betondzsungelt, a bátor iráni lányokat, akik kiírják különféle közösségi oldalas profiljukra, hogy már többször letartóztatták őket a ruhájuk miatt, a gombamód szaporodó kávézókat, ahol a nyugati világgal szinkronban az új Twin Peakset bemutató bulikat tartanak, a galériákat, ahol a szigorú szabályok ellenére elektronikus tánczenei live actek vannak, szóval az ókori, középkori Perzsia és a modern, nagyvárosi Irán innen messziről nézve nagyon izgi és furcsa elegyét, aztán kiderül, hogy élőben is tényleg ilyen érdekes-e. De ha nem megyek el, akkor soha nem tudom meg.